With a Little Help From
His Friends
After disaster threw his life into chaos, one member turned to the fraternity for a restart.
By Justin Japitana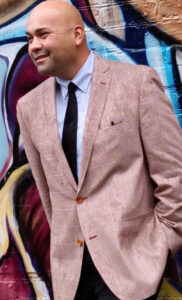 Daniel Santillano is no stranger to adventure. He's traveled the world, speaks multiple languages, and proudly indulges his many curiosities. That's precisely the attitude that led him to pursue Freemasonry. But when back-to-back disasters upended his life, Santillano was forced into a very different kind of adventure. Thankfully, Masonry was there to help. 
First, in early 2020, COVID-19 cost Santillano his job as an earth systems scientist in the Central Valley. Out of work, he moved to Guerneville just in time for wildfire to tear through Sonoma County, destroying 1,500 structures, including his rental home. He had 20 minutes to pack his belongings and evacuate. For the next 18 months, those remained his only possessions. 
Santillano found himself constantly on the move, first to Santa Rosa, then San Jose, San Francisco, and eventually to Santa Cruz. There, he was able to connect with the Red Cross, which provided assistance in paying for a room. "It's traumatizing to know your home is gone and that the only thing you can do is fill out forms," he says. A further hindrance was that Santillano lost his laptop and phone in the wake of the fire, making it difficult to fill out online forms for assistance. 
Without access to bank statements and other important documents, and with many of those state agencies closed, Santillano was stuck in limbo. When his housing arrangement in Santa Cruz expired, he lived out of a rental car chasing odd jobs. He figures he moved 30 times in the span of one year. It wasn't until his life savings were nearly depleted that, on the advice of a fellow member, he reached out to Masonic Outreach Services. In short order, representatives from MOS helped him secure a small but important payment from the Distressed Worthy Brother Relief Fund, as well as funds from his home lodge, San Leandro No. 113. With that little bit of footing, he was able to get a new computer and eventually find a job as a teacher for the Grace Cathedral School for Boys, just across the street from the California Masonic Memorial Temple in San Francisco. 
The relief funds, while modest, were critical for Santillano—as they have been for others. Over two years, Masons have donated more than $1.1 million to the relief effort. 
Today, Santillano says he's a changed person as a result of his recent tumult. "It's made me stronger, more resourceful," he says. "The only things that matter to me are my physical health, my mental health, and my spiritual health. That's all you need."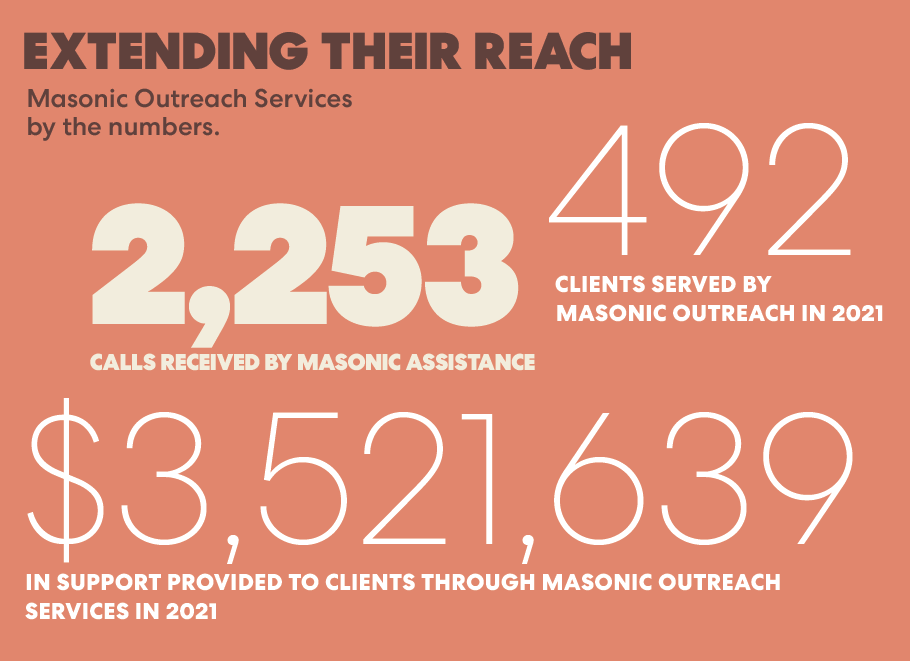 Read More From the 2021 Fraternity Report