For many, life in the COVID era has begun to feel familiar, if not exactly comfortable. And yet to look back over the past two years, it can be astonishing to be reminded just how unusual this all is. Beyond the loss of life and the significant intrusion into so many lives—job losses, questions of childcare and schooling, and so on—the pandemic has exposed and even magnified the divisions within our communities. Financial, social, and political divides that have long existed feel inescapable today. COVID-19 didn't create those issues, but it shone a light on them. 
The past year has cried out for leadership. With so many of the institutions that we rely on stressed to their breaking point, it's been largely left to individuals to help bridge the gaps. One of the most heartening aspects of the pandemic has been seeing the people, groups, and communities that rallied to find ways to help, whether big or small. Donating and delivering supplies to the homebound. Arranging rides for seniors to receive their vaccine shots. Mentoring kids though this unsettling time. Donating money. 
For centuries, Masons have preached this kind of servant leadership. It's why up and down California, individual Masons and Masonic lodges were among the first and the most enthusiastic volunteers in the fight against COVID-19. Now, nearly two years into the pandemic, our communities' needs have changed. But the need for people willing to sacrifice their time, energy, and dollars has not. Masons have always been seen as leaders, and this year, they again proved themselves worthy of that lofty reputation. 
The stories of Masons going above and beyond are many, as are the ways they've found to be of service. Here, we salute three members whose actions are both notable in and of themselves and, in many ways, emblematic of the brand of leadership found throughout our Masonic lodges.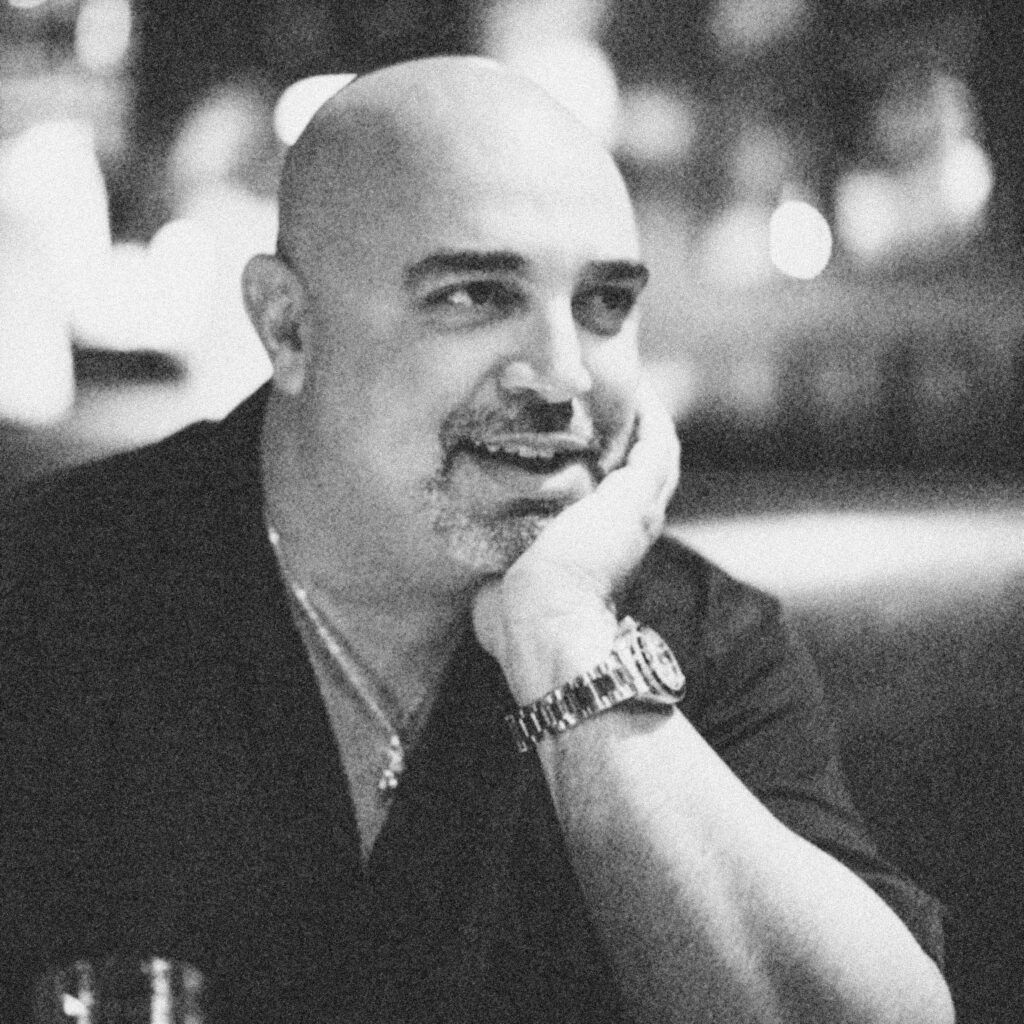 It can sound cliché, but for Fred Wolf, it's still absolutely true: Our children are our future. It's why he's devoted so much of his time to supporting them, particularly students in underserved communities. 
In 2016, Wolf, the lodge secretary for Coachella Valley No. 476, helped his lodge launch the Benjamin Franklin Excellence Award, given annually to outstanding local students and school faculty. The award isn't strictly based on academics; rather, it honors those committed to bettering themselves according to the Masonic principles of temperance, fortitude, prudence, and justice. The response to the award was overwhelming, with officials from every school in the district jumping at the chance to nominate their students and staff for the award. "They didn't really care about monetary prizes," Wolf says. "They were just glad to be recognized." 
Word about the lodge award reached school district officials, and Wolf was subsequently invited to join the board of the Riverside County Office of Education Foundation and to serve as a community ambassador for the county superintendent of schools. Together with Pete Serbantes, another Mason from Evergreen No. 259 who also serves on the foundation board, the pair were able to bring the Raising A Reader literacy program into the county's schools, many of which qualify as among the state's more underresourced. (Countywide, nearly 60 percent of Riverside students qualify for free or reduced-price lunch.) The education department was so impressed with the program that it spent more than $30,000 of its own money to expand RAR's footprint in the county. 
Wolf isn't alone as a champion of the program. Statewide, Masons' support has helped Raising A Reader expand into 739 classrooms across 180 of the lowest-performing schools in the state. Since 2011, the California Masonic Foundation has donated more than $3.5 million to the program, making it Raising A Reader's single largest donor. The Foundation also distributed more than $643,620 in scholarships for deserving students in 2021. 
This fall, Wolf was nominated to chair the fraternity's Public Education Advisory Committee in the Inland Empire, where he will bring his energy and creativity to the group. Beyond his work with the local schools, Wolf is also involved in several other efforts to support young people. He's an advisor for the nonprofit Gents Alliance, which provides mentoring and helps disadvantaged high school students qualify for college scholarships. He also helped bring the first-ever computer lab to the Palm Springs Youth Center and remains involved with the organization, and for many years he's taught boxing and mixed martial arts classes for young people. Wolf says his involvement in Masonry has helped connect him to people and causes he relates to—and vice versa. "For lots of these groups, they realize that as a Mason, I bring a lot to the table," he says. 
Coachella Valley No. 476 has come to reflect that commitment to community service, as well. Now, the lodge is looking to expand the Benjamin Franklin Excellence Awards and find outside funding for a related scholarship. It also participates in a host of other local outreach and educational initiatives. That, Wolf says, has given the lodge a distinctive personality that its members are proud to contribute to. "It gives our members a reason to come to lodge. When they see the good things we're doing in our community—our charity and leadership through servitude—it makes them want to give back and come to lodge," he says. "Plus, we have a lot of fun doing it."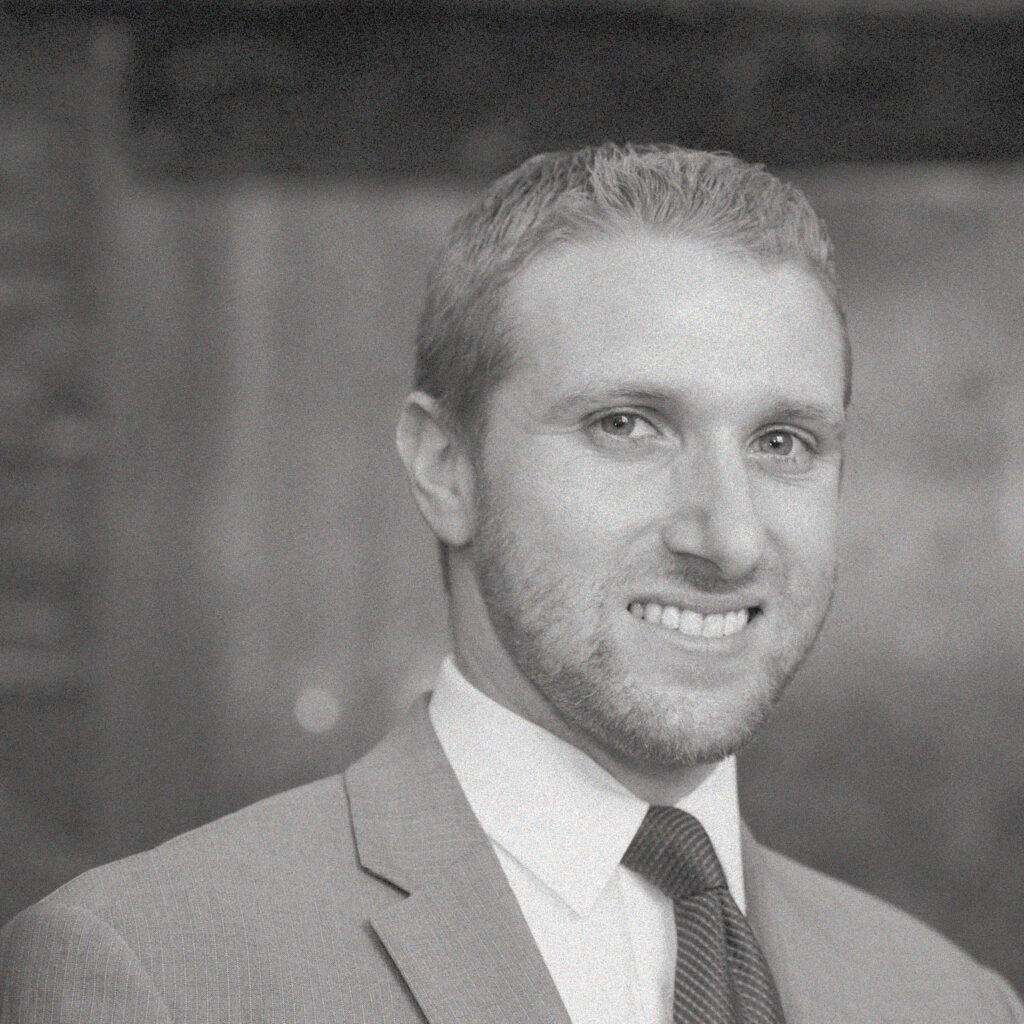 Creston Whiting-Casey can remember the exact moment that he connected the dots between two of his life's passions. It was his third year as a volunteer youth baseball coach in the South Sacramento George Sim League, which is associated with the Junior Giants baseball program, a co-ed and noncompetitive summer program geared toward under-resourced players and families. Most kids didn't own their own cleats or bats, let alone a baseball glove. "I'd have to explain every year, This isn't a jeans sport," he jokes. 
Whiting-Casey arrived after practice one day to a storage facility to pick up a shipment of donated baseball mitts. That's when he noticed for the first time the square-and-compass emblem branded into the leather mitts. "I never knew the connection between Masons4Mitts and Junior Giants," he says. "But at that point, I was like, 'Oh wow, this is a legitimate program.' I know what a game-changer it is to have those mitts and what a great benefit it is to let the kids keep them at the end of the year." 
Since then, Whiting-Casey has been one of Masons4Mitts' biggest fans. With Junior Giants sidelined for 2020 and with only some leagues back up and running for 2021, he took over co-captain duties for the Sacramento-area fundraising team. "It was exciting because it gave me an opportunity, even though I wasn't able to coach, to still contribute to the league," he says. Whiting-Casey dove into the role with relish. "We were fundraising monsters," he says of his team.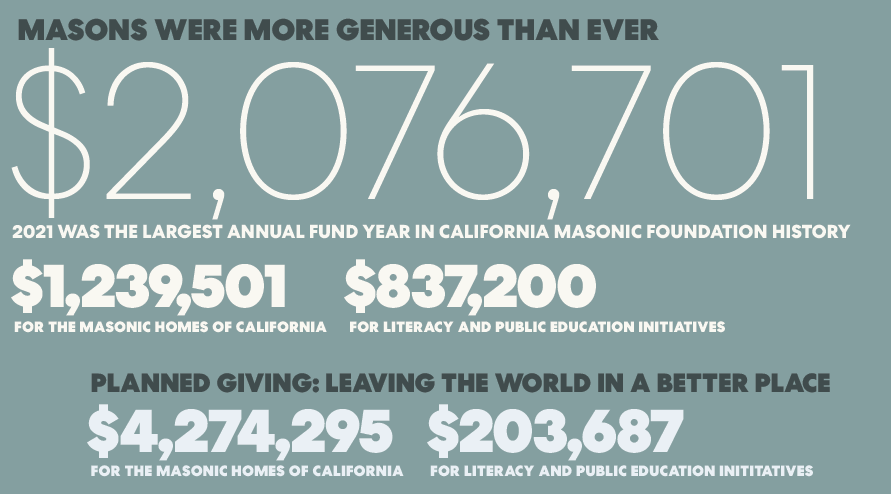 Together with co-captain Mauro Lara, Whiting-Casey arranged Zoom calls with local lodges to pass the hat for the program, and coaxed others into providing dollar-matching fundraising incentives. The pair launched an email campaign and personal-outreach plan. They made their pitch at Officer Schools of Instruction. In the last two weeks of the campaign alone, his team was able to bring in more than $1,000 in last-minute donations. They even pursuaded lodge master Jared Yoshiki and Lara—both displaced Dodgers fans living in Giants country—to donate $500 in honor of their team's World Series win the season prior.
In all, the team increased donations to Masons4Mitts by 88 percent over 2020, nearly back to pre-pandemic levels. Statewide, since 2010, Masons have donated more than $1.5 million to Masons4Mitts, benefitting the community funds of the San Francisco Giants, Los Angeles Dodgers, L.A. Angels, and San Diego Padres. In most cases, the Masons are the largest single donor to those programs.
For all the creativity and elbow grease Whiting-Casey and company put into the effort, it was his personal connection to Junior Giants that served as his greatest selling point. Through his experience coaching 11- to 14-year-olds—most of whom belong to low-income households—he was able to put a face to the dollars he was raising. "Most of these kids don't even know how to grip a baseball," he says. "But the whole point is that it's not just baseball. It's an educational program." Indeed, the program is modeled on four "bases" of character development: confidence, integrity, leadership, and teamwork. Each week, practice includes time for team discussions on topics well outside the game, from bullying to nutrition. "It gives the kids an opportunity to talk about things they don't talk about with their parents," he says. "And that's where Masons can really plug into the program, I think. It's not just the mitt. It's about so much more than that."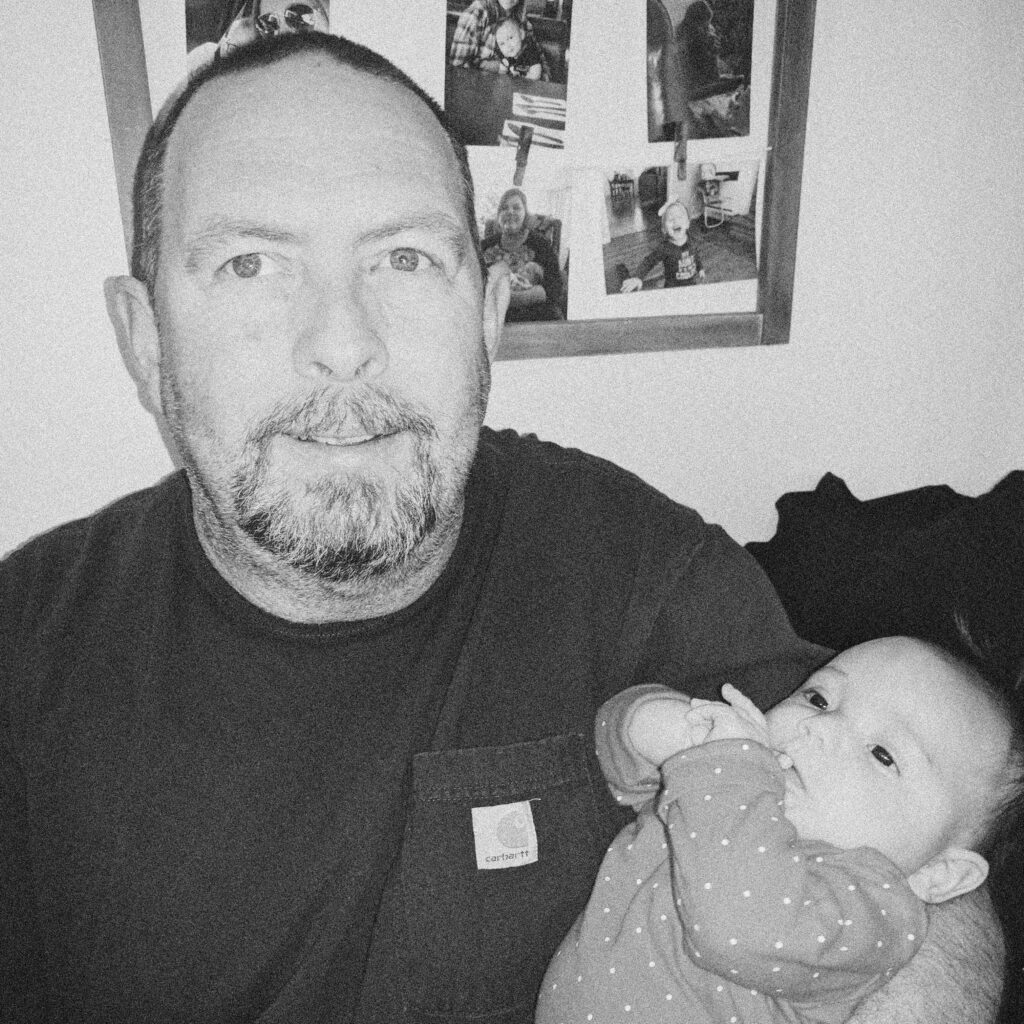 It wasn't the first time in recent memory that wildfire had visited the Kern River Valley. Six years ago, the Erskin Fire tore through, destroying 237 homes, including those of five members of the local lodge. Charlie Malear, lodge secretary, was one of them. 
This August, a similar scenario was unfolding. The French Fire, which began in the mountains northeast of Bakersfield, was threatening Kernville. A half-dozen members of Kern River Valley No. 827 were under evacuation orders, including master Tom McKinney. 
This time, the lodge sprung into action. McKinney directed the lodge's phone committee to reach out to every member and widow of the lodge, as well as members of the Eastern Star chapter that share the building, forming a network to provide spare rooms to those who'd been evacuated, as well as meals and other supplies. Lodge ambassadors directed members and widows to Camille Salinas, the local point person for Masonic Outreach Services. But Malear, who is the inspector for District 526, wanted to make sure that all of the lodge's resources were being put to use, including the building itself. "It gets up to 110 degrees here in the summer," Malear says. "And most of the time, our lodge hall is vacant." 
He wasn't the only one thinking along those lines. Malear and another member each brought their travel trailers to the lodge's parking lot to offer to those who'd been evacuated. Lodge treasurer Jeffrey Swartz brough several cots to the lodge. Others picked up food, coffee, and supplies. That night, a team of firefighters who'd been battling the blaze pulled up and asked to camp at the lodge. 
That was just the beginning. Malear soon arranged to have a crew of 20 firefighters take over the lodge hall—not exactly a four-star accommodation, but a massive improvement over sleeping outside in 100- degree heat. 
About a week later, the fire was nearly contained, and those who'd been evacuated were able to return home. No members lost their homes. Plus, Malear says, the lodge got a crash course in offering itself as a resource; in fact, fire officials struck an agreement to use the lodge as their headquarters for any future wildfires in the area. 
Malear credits Past Grand Master Russ Charvonia and the members of the Masonic Emergency Response Team for helping him navigate relevant approvals and paperwork, as well as Camille Salinas and MOS, who stayed in close contact throughout, ready to provide extra resources." We were lucky to have many of these things, like the phone committee, in place," Malear says. "But we all need to be more prepared. This is California. We have fires, earthquakes. These things happen."
Read More From the 2021 Fraternity Report