A Fraternity—and a Community—at a Turning Point
By Grand Master Jeffery M. Wilkins
Download the Masons of California 2021 Fraternity Report here, or view individual stories through the links below.
We are living in interesting times. And the past year has been even more interesting than most. The pandemic has not let up and we are faced with  challenges on several fronts. But I can proudly say that the Masons of California are up to those challenges.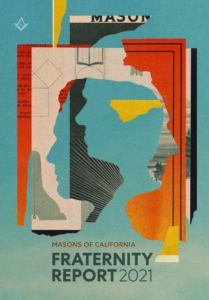 We see them all around us, as many of our brothers and their families have been directly impacted by COVID-19, or suffered hardships as a result of it. Our lodges were unable to meet for a year and half, depriving us of the camaraderie we find among friends, the ability to plan and execute many of the community outreach efforts we are accustomed to, and, for many candidates, delaying entry into the fraternity. Despite that, our members have continued to demonstrate the kind of leadership that Masons have always been known for.
What does that leadership look like? It looks like Gary Charland and his staff of professionals working long hours to take care of our most vulnerable members and their families at the Masonic Homes. It looks like our lodge masters and their executive committees working to develop programs to reach out into their communities to make a difference. Working together as a lodge, knowing that we are all doing this together, and reaching out to help those in need are examples of how we put our Masonic ideals of brotherly love, relief, and truth into action. We can all be leaders by finding that fortitude within us and by understanding that time, patience, and perseverance allow us to accomplish all things.
In this 2021 Fraternity Report, I'm proud to look back at a year of incredible change and extraordinary leadership. Once again, our members and lodges rallied together to support those in need and strengthen our communities. On behalf of the fraternity, I thank you all for those efforts. You are living up to the highest ideals of Freemasonry.
Sincerely and fraternally,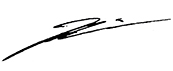 Jeffery M. Wilkins
Grand Master of Masons in California
Read More From the 2021 Fraternity Report
Click below to download the 2021 Fraternity Report as a PDF.