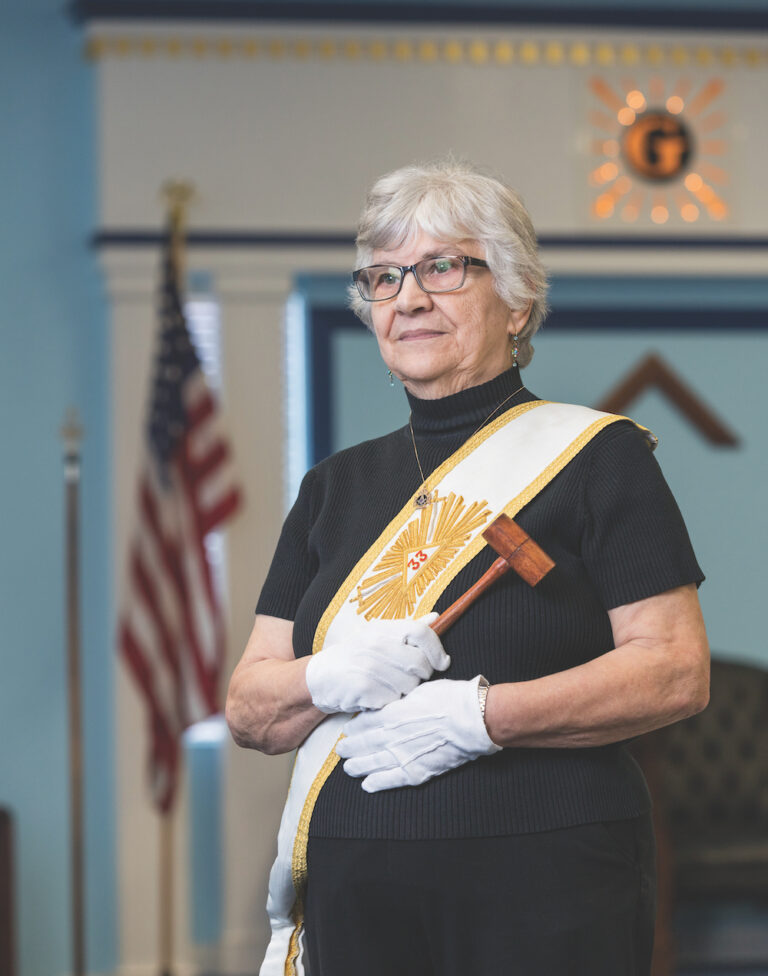 An FAQ about women and Masonry today, plus the history of female Freemasonry.
Because Freemasonry was originally founded as an organization for men, there are naturally lots of questions about how women fit into it. That includes the most common question: Can a woman can become a Mason? In fact, female Freemasons appear in the fraternity's history from its earliest days—and even in its symbols. Today, many lodges around the world continue to accept both men and women, or women only, or men only.
Here are answers to some frequently asked questions about women and Freemasonry.
The short answer is yes. Around the world, including in the state of California, there are three strands of Freemasonry:
Masculine Masonry: Exclusively men (this includes the Grand Lodge of California, our jurisdiction)
Feminine Masonry: Exclusively women
Mixed Masonry: For both men and women
Women can become Freemasons by joining a lodge that practices feminine Masonry or mixed Masonry.
These streams of Masonry function separately. For example, members from a masculine order, like the Grand Lodge of California, aren't allowed into the closed meetings of feminine or coed lodges, or vice versa. But they are all founded on the teachings and traditions of ancient Freemasonry.
What Is Female or Co-ed Masonry?
Here are some of the most popular organizations practicing mixed Masonry or female Freemasonry:
Feminine Masonic Orders:
Mixed Masonic Orders:
Le Droit Humain International: Translated to "the Human Right" in English, members of Le Droit Humain International search for truth and seek to promote the progress of individual worth, without the imposition of dogma, or requiring the abandonment of cultural or religious ideas.
Grand Orient of France: With over 50,000 members and 1,200 lodges, the Grand Orient of France permits both men's and mixed-gender lodges.
George Washington Union (GWU) Grand Lodge: With lodges in North America, GWU was established from the Grand Orient of France in 2002. In conferring the degrees of Masonry, GWU requires two written papers from each candidate before advancement to a higher degree.
What Is the Order of the Eastern Star?
Are There Any Famous Female Freemasons?