The Online Masonic SPEAKER Series
NEW SPEAKERS SERIES BRINGS MASONIC EXPERTS ONLINE
Join the Masons of California for an exciting and entirely digital speakers' series featuring lectures and talks from Masonic experts on a range of topics. All events are totally free—to attend, simply register through On24 by clicking on the green button below. Spread the word about these informative online events.
If you've missed one, catch up on past lectures on our archives page.
2021 California Masonic Symposium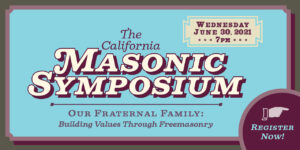 At the 2021 California Masonic Symposium, join Grand Master Arthur H. Weiss and other experts on Freemasonry and the appendant bodies in a wide-ranging virtual discussion of women's Masonic groups including the Order of the Eastern Star, Job's Daughters California, the Rainbow Assembly for Girls, and the Order of the Amaranth as they discuss the many ways they have and continue to promote the values of Freemasonry and foster leadership in their communities.
Felix Pintado:
Freemasonry in the Philippines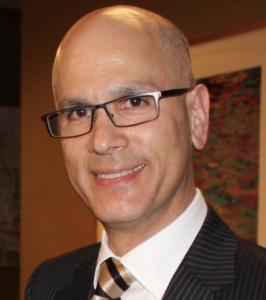 Freemasonry has existed in the Philippines since the mid-1800s. And although the earliest lodges were composed solely of foreigners, native Filipinos soon acquired a taste for the various libertarian ideals contained within the masonic fraternity, particularly regarding freedom, with even the first Philippine President later claiming that his country's revolution was "Masonically inspired, Masonically led, and Masonically executed".  
This July, join Very Worshipful Brother Felix Pintado as he expounds upon the genesis of Freemasonry in the Philippines up to the formation of its own Grand Lodge; with an overarching focus on the Craft's impact and influence on the country's struggle for independence, and its gradual permeation into the very fabric of Filipino society, both at home and abroad.