The Online Masonic SPEAKER Series
NEW SPEAKERS SERIES BRINGS MASONIC EXPERTS ONLINE
Join the Masons of California for an exciting and entirely digital speakers' series featuring lectures and talks from Masonic experts on a range of topics. All events are totally free—to attend, simply register through On24 by clicking on the green button below. Spread the word about these informative online events.
If you've missed one, catch up on past lectures on our archives page.
Trevor McKeown: A History of Masonic Print Culture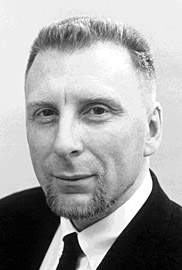 For more than 300 years, Freemasons have defined, redefined, and illustrated themselves to the public through the world of print. While Masonry has largely remained an oral tradition, its print culture is a rich one—and historically illuminating. Join us Wednesday, Sept. 22 as Masonic writer and historian Trevor McKeown explores the history of Masonic print culture, from the early 18th century to the present.
Since 1996, McKeown has served as the curator of the Vancouver Masonic Library and Museum, and currently serves as the chairman of the Grand Lodge of British Columbia and Yukon's library and archives board of trustees. His work has been presented in numerous publications and on television, and McKeown was the inaugural speaker at the Canadian Academy of Independent Scholars. He is a past Philalethes Luncheon Speaker at the Conference of Grand Masters of North America, and has been internationally recognized for his work. 
McKeown is a member of Quatuor Coronati Lodge No. 2076,  and past master of the Centennial-King George Lodge No. 171 and the Vancouver Lodge of Education and Research. He also served as grand historian from 2005–2018, among many other grand ranks he has held. 
This lecture is being presented in partnership with Quatuor Coronati, the world's leading research lodge.