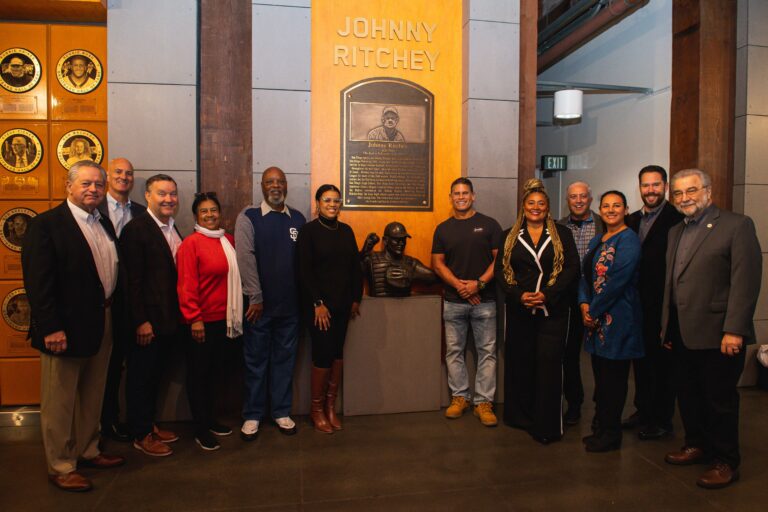 California Masons and San Diego Padres Team Up for Scholarship Program
The Masons of California, San Diego Padres, and Reality Changers of San Diego to expand Johnny Ritchey Scholarship Program, honoring trailblazing ballplayer's memory.
January 5, 2023 (SAN DIEGO) — On what would have been the 100th birthday of the trailblazing baseball player Johnny Ritchey, the Masons of California and San Diego Padres  have jointly announced a major expansion of their Johnny Ritchey Scholarship Program. The program supports first-generation, underserved high school seniors in San Diego County with resources to help them reach college.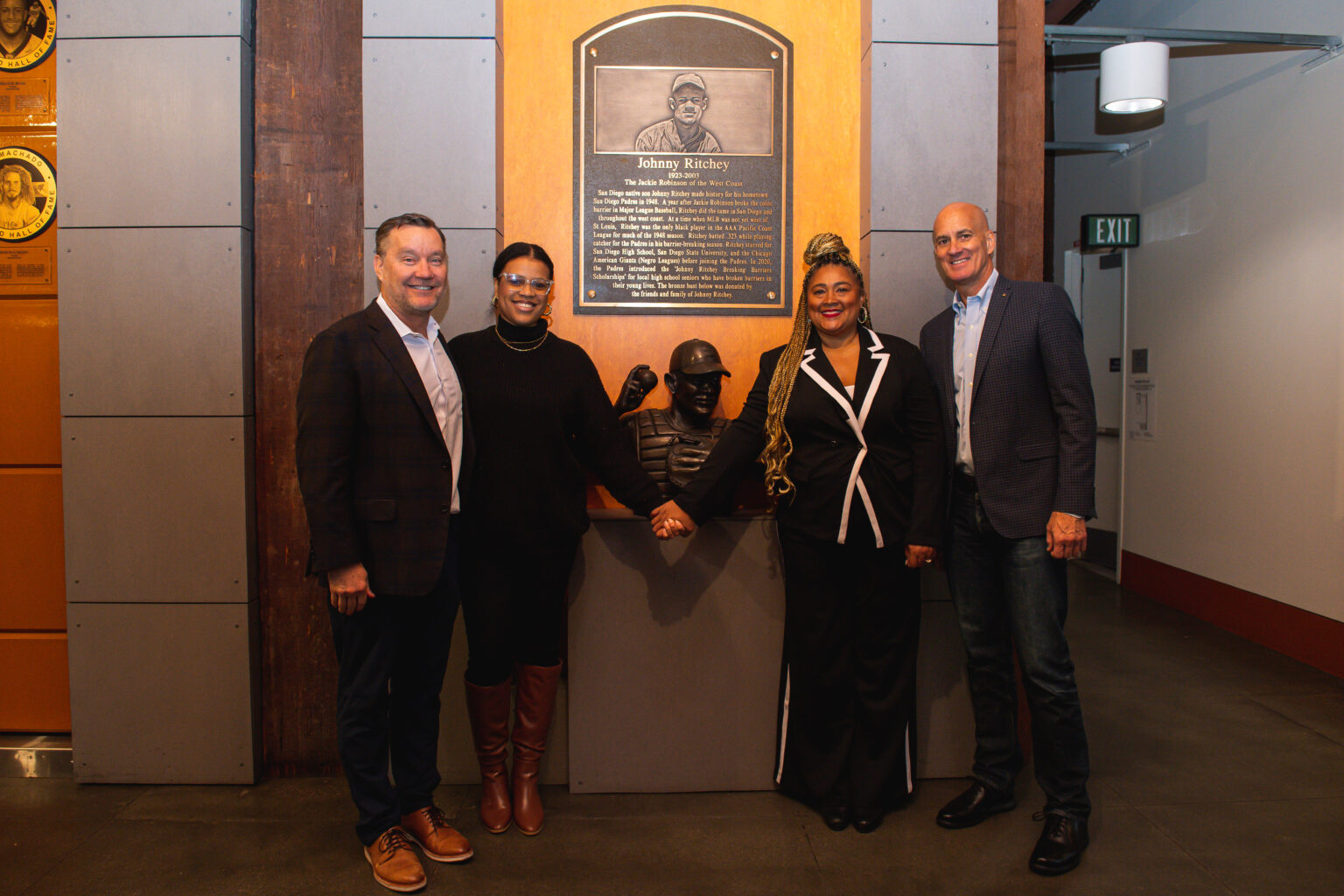 Ritchey, the San Diego-born player who has been described as the "Jackie Robinson of the West Coast," broke the color barrier in the Pacific Coast League in 1948. His debut came just one year after Robinson broke the Major League's color barrier. Ritchey played for the Padres as a catcher in 1948 and 1949. He also later played for the Sacramento Solons and San Francisco Seals of the PCL.
The scholarship program, which is being administered by the California Masonic Foundation, the San Diego Padres' charitable foundation, and Reality Changers of San Diego, is being expanded to provide up to 10 scholarships worth $10,000 each ($2,500 annually over four years). The program is designed for students that have encountered and, more importantly, overcome significant personal adversities in their lives and have used those challenges to strengthen themselves in their pursuit of higher education.
"Honoring the achievements of Johnny Ritchey by rewarding young people who have demonstrated grit, determination, and courage is what this scholarship is all about," says Doug Ismail, president of the California Masonic Foundation. "We are thrilled to partner with two great teams—the Padres and Reality Changers—to make this happen for our community." Through its charitable foundation, the Masons of California have a long-standing commitment to public education, with a particular focus on literacy, scholarships, and other programs.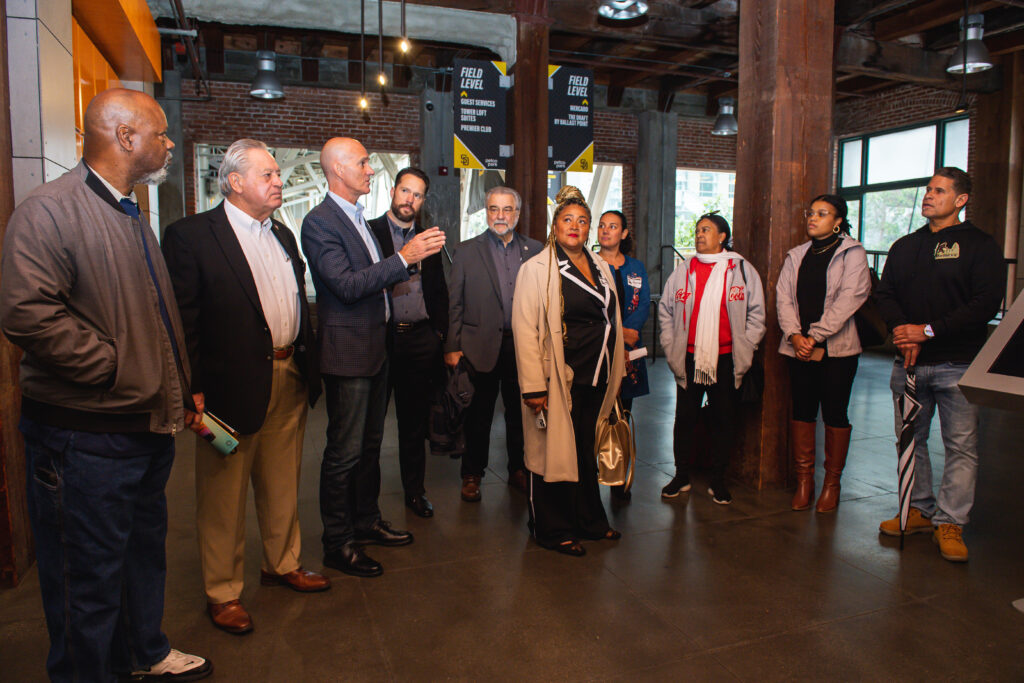 "The Padres and the Padres Foundation are excited to celebrate Johnny Ritchey and the Padres' 'barrier-breaking' legacy in such an impactful way," says Tom Seidler, the team's senior vice president of community and military affairs. "We are proud to play an important role in helping first-generation students who through the Johnny Ritchey Scholarship, realize their dream of a college education. We thank Reality Changers and the Masons of California for coming together as part of this creative partnership to help local students."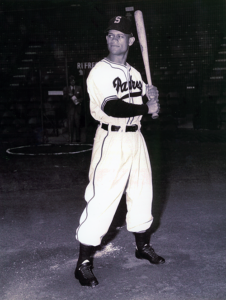 Reality Changers of San Diego will nominate pre-screened students affiliated with their organization to apply. Applications will be collected exclusively online until Tuesday, February 28, 2023, at 4pm PST. After reviewing all applications, the selection committee will invite finalists to participate in an interview with representatives of the Padres Foundation and local members of the Masons of California. All chosen recipients will attend an on-field pregame ceremony at Petco Park on April 17 announcing their selection.
"Thank you to the Padres and the Masons for believing in the work we do at Reality Changers," says Tamara Craver, president and CEO of Reality Changers. "We are honored to have been selected to identify first-generation students that will follow in the footsteps of the great Johnny Ritchey by overcoming barriers for equal access to higher educations."
To learn more about the charitable programs of the Masons of California, visit masonicfoundation.org.