In this unprecedented year, thousands of California Masons, lodges and friends of the fraternity showed unprecedented generosity to our brethren and charitable programs. Their critical support of the Let's Write the Future campaign and the Distressed Worthy Brother Relief Fund brought relief and hope to so many brothers, wives, widows, and children throughout California. While not all donors are listed here, each and every generous gift has made a difference. We are forever grateful for the impact we can make when we work together for those in need.
View the entire donor list here.
We caught up with Kevin Herrick to ask him about why he feels it's important to donate to Masonic charities.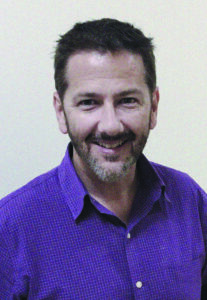 You're a medical professional, so you're acutely aware of the effects of COVID-19 on vulnerable populations. Was that part of your decision to give back this year?
As a family doctor, I feel like my profession is a calling. For nearly my entire life, I've believed in the concept of tithing, or giving back to the Great Architect, which means benefitting my fellow brothers and sisters and their children. So when COVID hit, I thought about it for a couple of weeks, and it was clear this was going to impact our nursing homes and senior centers and hospitals. My mother and many of my lodge brothers live at the Masonic Homes, so I really wanted to do what I could to help.
Can you tell me about your own work on COVID-19?
I work in San Jose at the Bay Area Community Health Center, which mostly caters to underserved people—those without insurance, or who are undocumented. I'm a family doctor and also the director of education. Since the spring, I've been running our COVID task force and am now, as of mid-December, in charge of developing how to vaccinate everybody we serve as the different phases are rolled out.
You made a particularly generous financial contribution. What do you hope can be accomplished with that?
I contacted the Masonic Homes when this first hit in March and talked to the clinical team there about some ideas to batten down the hatches. To keep control of the situation required almost daily testing of every employee showing up to work and of the seniors confined to their rooms until they could get multiple tests. At least in my clinic, each test costs $50. That's a lot of extra expense. So whether it's helping a widow who needs emotional support at home or somebody who's not at the Homes but has lost their job, whatever resources we can muster to survive this until the vaccine is widely available is needed. It's all hands on deck. ■
Read More From the Annual Report